Test your patients remotely with Brain Gauge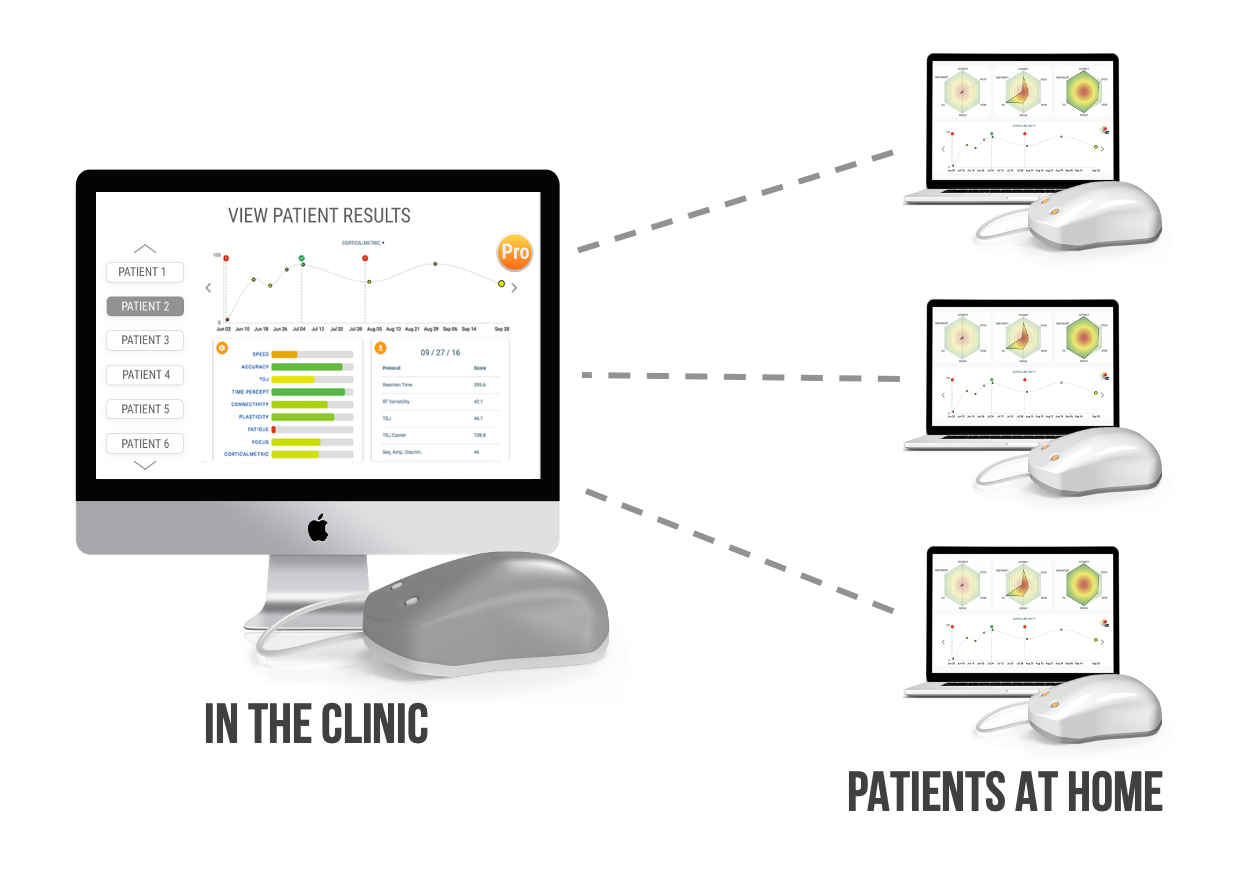 All of your patients.
All of their results.
All in one place.
---
We are excited to offer a new remote testing service which easily gives doctors access to their patients' results from Brain Gauge tests taken at home.
How does it work?
Any user with a Brain Gauge Pro or Brain Gauge MD already has the capability to start remote testing. With your consent, we mail your patients a Brain Gauge to be used at home. The patient tests exactly like they would in your office, and the results show up in your Brain Gauge App. Remote patients can even be linked to their previous in-office visits, so all their data is in your account. Practitioners can customize the level of detail available to the patient, let them explore their past results independently or have them schedule a consultation to review their progress.
How much does it cost?
We have developed numerous payment options so that our telemedicine approach can work within your existing practice, including full ownership and subscription payment options. The cost will vary based on number of active participants and patient/practioner billing preferences, but unlimited testing is as low as $29 a month per patient.
How do I get started?
Fill out the form below and we will contact you to get more information about how to implement a customized telemedicine application for your practice.
More Questions?
Email us at support@corticalmetrics.com